Today we will talk about Cloud and what's the real advantages of it. As we all know Cloud hosting gets more and more popular with the years. And there are many reasons why.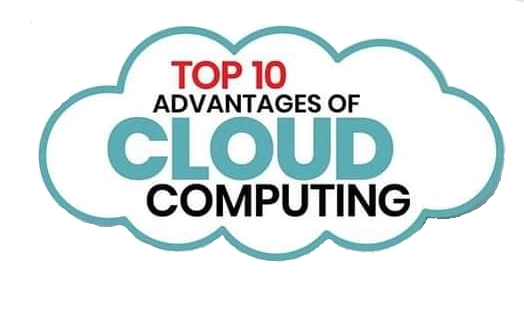 But what actually are the top advantages of Cloud Computing?
1. Less Costs
The services are free from capital expenditure. There are costs of hardware in cloud computing. You just have to pay what you are using and enjoy the model based on your plan. The idea of this is that you are paying only what you use and you can upgrade or downgrade at any time. Here the client budget is smartly spent.
2. 24×7 Availability
Most of the cloud providers globally provide really stable and reliable services that have around 99.9% uptime and connectivity to every part of the world. Staying in cloud gives another advantage, you can switch servers once you face problems with your current place.
3. Flexibility in Capacity
Cloud hosting also offers flexible facility which could be turn off, up and down as per the circumstances of the user. As we also mentioned it in our 1. – client budget is well-spent, meaning you pay only for the resources you use. It is a fair way to provide your clients with reasonable prices.
4. All Over Functioning
Cloud Computing offers yet another advantage of working from anywhere across the globe, as long as you have a stable internet connection. You can reach your project no matter where are you. Maybe you think it's not a big advantages, but there are services that are not reachable from specific places. Some hosting providers are blocking risk places for a security reasons, and that's why we put it as advantage, you can get the load as your cloud can handle it, while other regular plans could hit plan resources and block users from countries that are not user-friendly.
5. Automated Updates of Software
In Cloud Computing, the server administrators and/or suppliers regularly update your software including the updates of security, so that you don't need to agonize your on wasting your crucial time on maintaining the system. Perfect services for people who value their time and entirely focus on their main tasks.
6. Strong Security
Cloud Computing also offers you great security when any sensitive data has been lost. As the data is stared in the system, it can be easily accessed even if something happens to your local backups / archives. Most cloud hosting providers provide even day own backups in case their clients have problems with theirs. The protection of your data is also top priority then it comes to cloud services. From antivirus software to blocking firewalls and proactive protection.
7. Carbon Footprint
Cloud Computing helps out organizations to reduce their carbon footprint. Organizations utilize only the amount or resources they need, which helps them to avoid any over-provisioning.
8. Enhanced Collaboration
Cloud based applications enhance collaboration by authorizing diverse groups of people virtually meet and exchange information with help of stable storage in most case SSD or NVMe. Access to sensitive data could be made only by users authorized to reach and use it.
9. Control on the Documents
Before cloud come into begin, workers needed to send their files in and out as an email attachment, or via some messenger, or even hold it on external storage line USB or CD, for being worked on by a single user at one time ultimately ending up with a mess of contrary titles, formats, and file content.
10. Easily Managable
Cloud Computing offers really simplified and enhanced IT maintenance and management capacities by agreements backed by SLA central resource administration and infrastructure.