CooliceHost.com is one step ahead once again
After several weeks of tests we are proud to present LiteSpeed hybrid plans – version 3, where the support of HTTP/2 is included (originally called HTTP 2.0) – a protocol based on Google's SPDY.

As far as I know, CooliceHost is the only Bulgarian company with such an offer in a shared hosting environment. 99.8% of the hosting providers worldwide are still not ready to present this service. Even the Nginx servers/VPS will move from SPDY to HTTP 2.0 later this year.
The protocol in brief
The great advantage of HTTP/2 is that it allows your website to load faster.
Binary protocol instead of a text one – more effective and less prone to errors
Entirely multiplied – allows numerous requests and responses via one TCP connection
Compression of the headers – decreases the overhead
Server push – allows the server to proceed the resources to the browser instead of waiting for a browser's request.
More information: http://en.wikipedia.org/wiki/HTTP/2
An example can be seen here: https://blog.coolicehost.com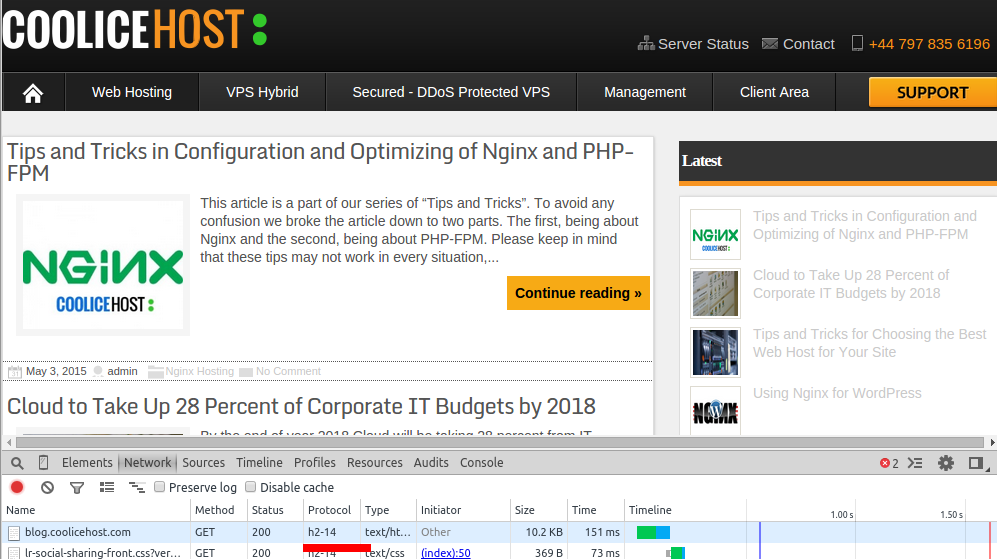 See it by yourself by clicking in the right button of the mouse, select Inspect Element and after this switch it in Network module. Again,  click on the right button of the mouse on the colons and choose Protocol (h2 refers to http/2).
Important: The support of HTTP 2.0 in versions 1 and 2 of the VPS Hybrid plans will be available soon.