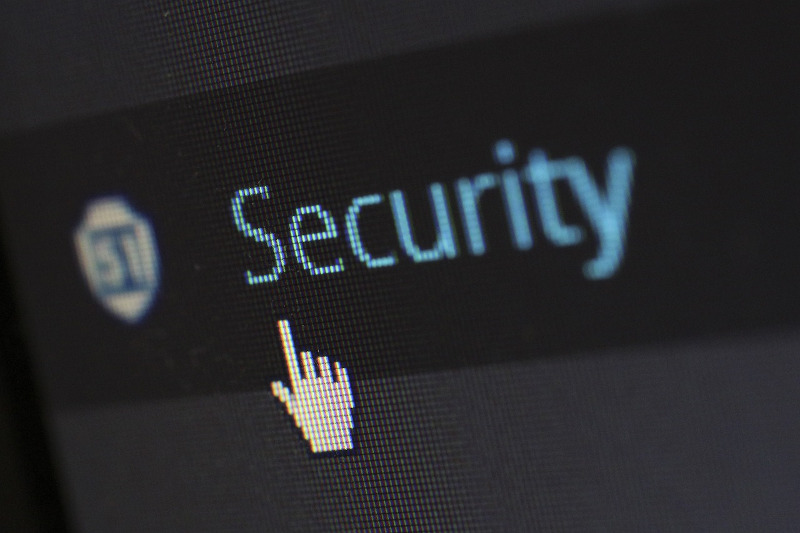 Securing your WordPress website is crucial to prevent unauthorized access, data breaches, and other security threats. Here are some steps you can take to enhance the security of your WordPress website:
Keep WordPress up-to-date: Ensure that you are using the latest version of WordPress, as outdated versions can contain security vulnerabilities that hackers can exploit. Some of the updates bring not only new features, but also security patches as well as exploits that have been found or noticed by users. Standing on older versions is one of the main reasons for hacks.
Use strong login credentials: Use strong, unique passwords and change them regularly. You can also enable two-factor authentication for an additional layer of security. You can use online tools like lastpass.com, passwordsgenerator.net, avast.com or any other.
Use secure hosting: Choose a hosting provider that uses SSL certificates and provides regular backups and updates. It is really important to make your own research here and choose the one that give you more security features in order to keep your account save and secure. Note: CooliceHost.com provide also antivirus app, Mod Security app and DDoS protection in its plans.
Install security plugins: Install reputable security plugins like Wordfence, Sucuri Security, or iThemes Security to detect and prevent malicious activity. You should keep in mind that your WordPress security plugin should be compatible with your other plugins in order to prevent any errors or harming your website performance. All major security plugins have their own documentations for better setup and configuration. Last, but not at least – most plugins have their Pro versions giving you more features that you cloud use for even better protection.
Hide your login page: Instead of /wp-admin, you should change your login page to something custom with WPS Hide Login plugin. This is mostly used in cases where bots are trying to login to your admin by using random credentials frequently till they are in. By changing the login page URL you will prevent it. Bots are not the only problem, hackers will also find it hard to do that.
Hide your WordPress version: Yon need to hide the version of your WordPress as this is one of the reasons hackers to try hack unpdates websites. The same should refer to plugins as well. The less information you have public the better your website will be protected. You can use browser extension to check the version (Wappalyzer). If your can do it, everyone could take advantage of knowing your WordPress version.
Use secure themes and plugins: Use only themes and plugins from reputable sources (Themefores, TemplateMonster and official theme developers websites) and keep them updated to the latest version. This is a critical point in protecting your website. How you can choose such? It is easy – by reading reviews, researching and collect opinions about your future them or plugin. Yes, this could get you a short list of themes and plugins you find better for your need, but this could not be ignored.
Limit login attempts: Use a plugin to limit the number of login attempts from a particular IP address to prevent brute force attacks. A good solution here is limitloginattempts.com, but you can use some of the security plugin options in 4. Most of them have it as an option, in Pro versions mainly. Note: CooliceHost.com has Firewall blocking system in its plans – if you fail to login 3 times in a row, the system blocks the IP.
Use HTTPS: Use HTTPS instead of HTTP to encrypt data transmitted between the browser and the server. Most hosting providers provide free SSL certificate to their plans – Let's Encrypt. So, it is a must to have such. The installation is easy as 1-2-3: How To Install Free Let's Encrypt SSL on DirectAdmin Panel.
Disable file editing: Disable file editing in WordPress to prevent unauthorized changes to your website's files. Make it hard to edit files via the admin panel of your website. That way any suspicious user won't be able to do any changes to your website.
Regularly backup your website: Regularly backup your website to ensure that you can recover your data in case of a security breach or other issues. Note: CooliceHost.com offers 14 daily backups for every plan from its product line, but

that doesn't mean you can only rely on them, you should do your own on a regular bases – one a week is a good period of time, and before any website developing.

Use recapcha that where necessary: You should use recaptcha where you have contact forms or any other forms. Google recaptcha is a great option here as it has integration with Contact Form 7 and other Form plugins.
Scanning your workstation: Many of you are not familiar with the fact that data leaks could be happen that way. If your personal computer has a malware and it's infected, the hack can be just a matter of time. Scanning and cleaning your workstation is part of your website security and that's not a thing you can skip. It's like login to your bank account with infected device,

the risk of information leakage is high.
By following these steps, you can enhance the security of your WordPress website and prevent potential security threats.