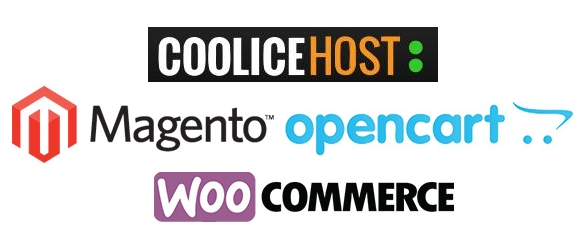 You have made a decision on what kind of product to sell through your online store? Well that's great!
Now it's time for you to build you first online store.
There are many different answers to the questions from the title. Every IT specialist you ask will probably give you a different answer.For us the best answer is this:
The one that allow us to start for free (or with a limited investment), most conveniently.
Many people are paying to much attention to rating different systems and by doing that are losing valuable time. Usually this sort of action is done by people who believe that once you build the store the client will come immediately. This sort of thinking has failed a lot of businesses.
In fact it doesn't matter what kind of system you will choose. You can choose to build your store on OpenCrat, Magento or WooCommers. It won't change the financial outcome of your store in any way.
Why some of our clients use WooCommers:
Unlike Shopify and many others, WooCommers is a free open-source system.
Its interface is convenient and easy to use.
It has themes that are "user friendly" with the opportunity of one page checkout and to make orders without being a registered user.
WooCommers has great SEO plug-ins
Its suitable for a store that will not offer a big assortments of products
Build experience with WordPress. Other popular systems are Magento and OpenCart. Here is a little more information about them. Just in case you decide to choose one of them and not WooCommers.
We will start with Magento
Advantages of Magento:
Magento is offering an Enterprise version and a free Community version
You can make the changes you want to the system
Very good support of different languages and currency.
Disadvantages of Magento:
Its extensions are expensive
It has a lot of option that may be a problem for a beginner.
It takes more time to learn how to operate with the system.
Now let's take a look at what are the advantages and disadvantages of using OpenCart
Advantages of OpenCart:
It's really easy to use.
Its extensions are great and are free.
Good documentation.
Disadvantages of OpenCart:
Unlike WooCommers and Magento its SEO is not so good.
It's hard to make any changes to the system.
Of course those three are not the only platforms for an online store. But the important thing you should know about choosing an ECommerce system is that it has to be convenient, to be as less expensive as possible and to have a good speed. Remember that it's not the system that brings costumers, so you don't need some expensive system it won't change the number of your costumers at all.
At last we will say that it's not easy to build your first online store and to choose what kind of product to sell through it. The truth is that a perfect product just doesn't exist. But we hope that our little advices here will help you somehow.